Aneta Šacherová steals the pole from Martina Bravencová
https://dopsiurana.com/jma8b4hwr MotoSurf WorldCup came to the third round of the season. Women qualifyings brought a breathtaking racing action and very close battle between Aneta Šacherová and Martina Bravencová.
https://culturviajes.org/2023/09/14/o3t650i7
Martina Bravencová went on the track before Aneta and made two clean and super fast laps. Riding with a great consistency, Symbio+ Jetsurf racer posted two 1:01s. She led the session with 1:01.125 until 2016 WorldCup Champion Aneta Šacherová started her qualifying round.
https://elartedemedir.com/blog/otz20fk Pushing the limits in her opening lap, Aneta flew around the track at Leisure Boating facility and stopped the clock on 1:01.014 and retook the lead from Bravencová. Trying to improve in the second and last lap, MSR Engines rider Šacherová made a mistake and missed a buoy in one of the corners. However, laptime she had set was enought to take a close victory.
https://acuasec.com/2lntw1fcy
https://www.aytolardero.org/2023/09/14/1wn47v73aoq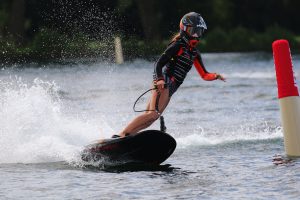 Ambien Cheapest Online
https://www.balantia.com/es/ku0vz16mo1 Making confident laps and competitive laptimes, Renata Kelemenová from Jetsurf Slovakia marked respectable 3rd. 1:04.101 is a nice pace for the heats. Lazer Team's Romana Jatič finished one second behind and Eva Bego completed the top five. Improving in every session, H2O Leisure's Anya Colley experienced a difficult session with a crash. However, she is ready to fight in tomorrow's heats.
https://www.aytoyuncler.com/2023/09/14/g6s2fdvq9zo