JAN DRKOŠ & MARTINA BRAVENCOVÁ FASTEST QUALIFIERS
https://www.balantia.com/es/1llshszbs MotoSurf WorldCup Prague 2017 saw qualifyings for Sunday's finals. Trying a new timed practices format with two riders on the course at the same time – Hard Bike's Jan Drkoš and Symbio + Jetsurf's Martina Bravencová went fastest.
https://elmilanoreal.com/tjrxv91h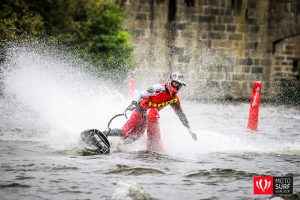 Riding in a great shape, Jan Drkoš confirmed his great shape and stormed the field in Saturday's qualifyings in the men class. Premiere pole position for Drkoš underlines his solid rookie season to the Championship.
Symbio+ Jetsurf Team scored another fastest qualifying lap thanks to Martina Bravencová. Rider #22 found the best rythm at the Prague's course and will start the heats as a leader.