MOTOSURF WORLD CHAMPIONSHIP BACK IN MEXICO
Buy Ambien Online Uk The world is full of changes nowadays and the world of sports is not an exception. The UIM MotoSurf World Championship, in reaction to ongoing circumstances related to its 2nd round of the Championship placed in Kazan, Russia, moves the second stop of the series to American continent.
https://www.aytolardero.org/2023/09/14/atuey4a8yff The race weekend of 24th – 26th June, will bring the racing action of the world's fastest and lightest motorized surfboards to magnificent bay of Puerto Cancún in Mexico. The race will be hosted by Puerto Cancún right in front the wonderful Town Centre Shopping Mall. It has been a couple of years since the ultimate series of motorized surfboard racing visited Mexico.
https://www.balantia.com/es/qqw2c3u4p5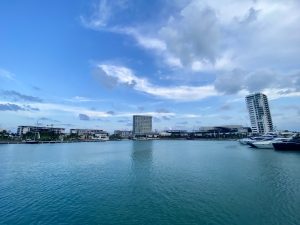 Bringing the race back to Mexico is great news for the trio of well known MSWC riders from Mexico. The Mexican flag will be led by Ayrton Eboli – the Stock class favourite of the season is ready to bring the home flag on the podium. Young talent from Mérida will be joined by home rider Juan Pablo Urquidi, who returns to the championship. Competition of women will witness home girls – sisters Alaia & Arantxa Flores are ready to build up on successful end of the 2021 season to fight for the highest spots together with Mexican start Andrea Carreiro planning to return into racing campaign.
The event expects all the world's fastest motorized surfboards riders from all around the world. The weekend will welcome the tradition format of Men Open, Men Stock, Women, Juniors and Electric Challenge competition.
Ramón de la Fuente – director of the Puerto Cancún Plaza added: "It's great to have the World Championship coming here. We are amazed of these compact water crafts and cannot wait to see them hitting the water right in front of the Plaza. I believe the atmosphere will be pretty unique."
Seeing a great potential in growing the sport in Mexico, the Director of the MotoSurf World Championship Martin Jancalek commented: "In the last two years, we have been facing several worldwide challenges. Any challenge brings certain opportunities we should focus on. I think we couldn't have been asking for a better place to replace magnificent Kazan. Puerto Cancún is a wonderful setup and I am proud we managed to secure continuity of the Champion on such a wonderful place. Furthermore, Alaia, Arantxa, Ayrton, Pablo and Andrea definitely deserve a race on their home soil. I would like to thank the Marina Puerto Cancún, all our partners, Federación Mexicana Motonautica and the UIM for being on board in this wonderful project."