MSWC Amsterdam 2016 brings leading for Ivo Strouhal after Friday's heats
MotoSurf riders came to Holland for fourth round of the 2016 MotoSurf WorldCup championship race. Right to its beautiful capital of Amsterdam where riders compete at Bosbaan rowing facility.
Qualifying session – young guns Záhorský and Kubinec on the top
Timed sessions ended having two youngest riders of the field on the top. The championship leader Lukáš Záhorský ran fastest with 42.67 and set the best lap of the weekend so far. Another teenage rider Sebastian Kubinec was 2nd and continues in his great form after scoring great 4th in Prague. Ivo Strouhal finally found his rythm and took solid 3rd in Dutch qualifying.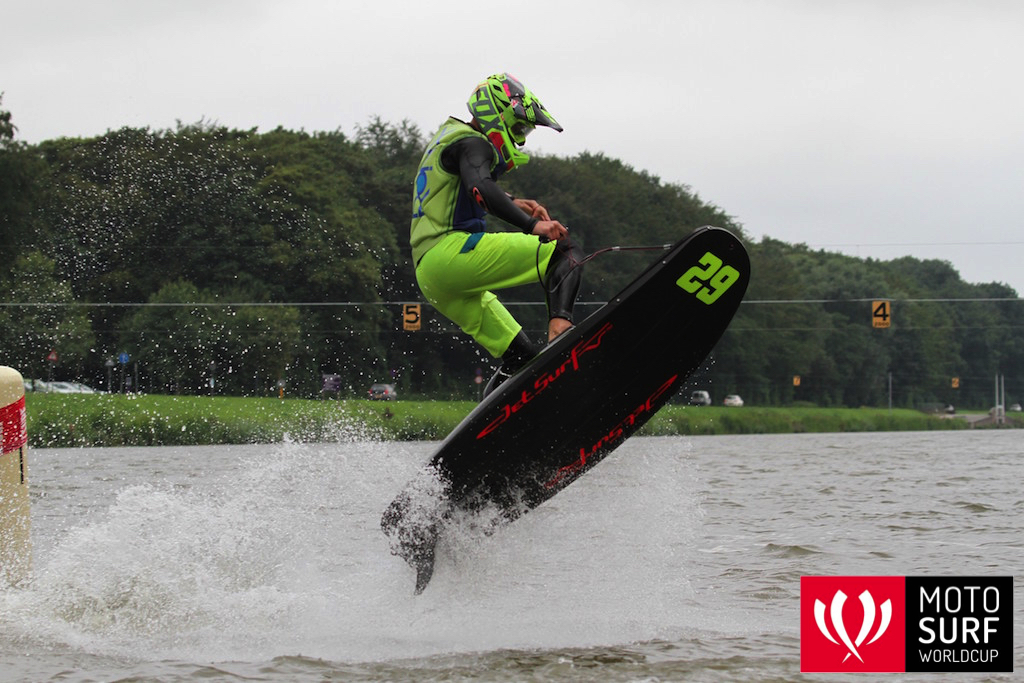 Heats – Ivo Strouhal on the top after Friday's rounds
Fast and consistent Ivo Strouhal tops the heats after winning twice and one second place. He is equaled on points with Martin Šula who remains second because of worse qualifying compare to Strouhal. Championship leader Lukáš Záhorský was unlucky in heat number two crashing from the lead. His double victory and one third spot mean third in total for today. Scoring 17 points for three second places puts #29 Sebastian Kubinec to 4th. Or Yanai returns into the top five finishing all three heat inside the top 3 in his group.
The programme continues tomorrow with last of the heats and the final rounds