Prepare yourself for MSWC season
The most important gear requirements for motosurf racing are helmet and vest.
Every riders has to wear a lycra outfit t-shirt as well. The t-shirts production will be secured for everybody using your own designs.
(You can also produce it on your own, there are just two requirements: big starting number on the back and a MotoSurf WorldCup logo on your right arm 10 x 4,5cm logo for dowload here)
Template for your design- jetsurf_racing_triko_black and jetsurf_racing_triko_white. When your design is ready, please send it to email j.zeman@motosurfworldcup.com in curves in PDF. Price for producing of this t-shirt is 50EUR. Deadline for sending graphics is 15.2.2017
Jetsurf and MSWC offer our special Jetsurf vest, which comply with FIDSM regules.
Price 255EUR
Jetsurf wetsuits
Price 260EUR
Jetsurf Helmet /black/
Price 220EUR
Jetsurf Carbon Helmet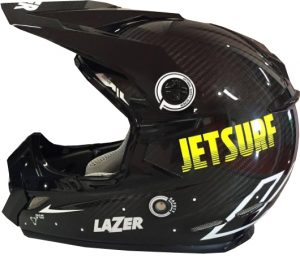 Price 450EUR
Contact for orders: renata.muhlheimova@msrengines.com